---
Pictures of MFM drives found in DEC equipment.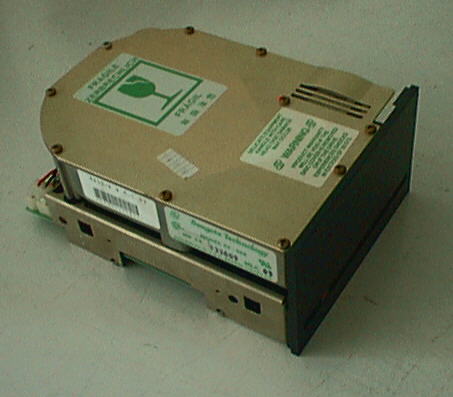 The ST-506 was the very first 5.25i MFM hard disk drive, holding a staggering 5 MB. It lent its name to the standard MFM hard disk interface. The ST-506 was made by Shugart Technologies, wich later changed its name to Seagate Technologies.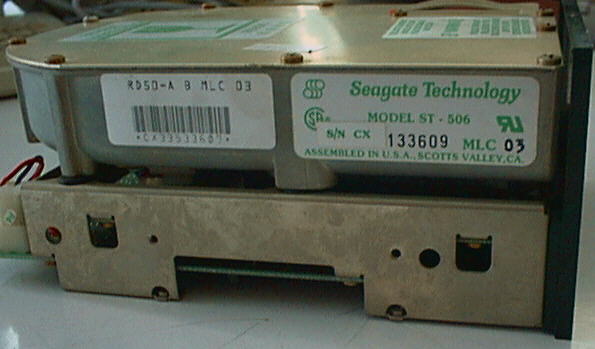 This one lives in a DEC Rainbow and therefore also has the Digital RD50 label on it. It has 153 cylinders, 4 heads, 17 sectors per track.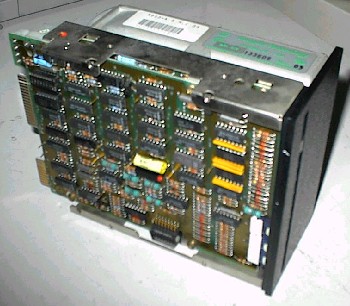 No high integration ic's in those days!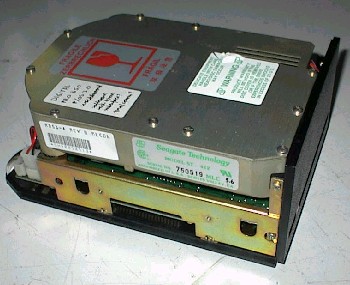 The ST-412, RD51, 10MB drive. 306 cylinders, 4 heads, 17spt.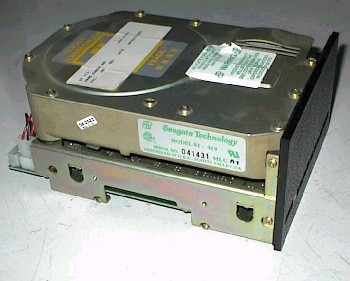 The ST-419 15mb drive. 6 heads, 306 cylinders, 17spt. (This is not a drive usually found in DEC machines, unless put in by the customer themselves.)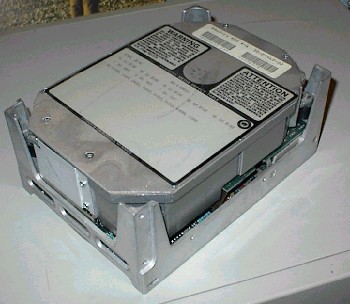 The RD53, or the Micropolis 1325, or 1335. 65MB. 8h 1024c 17spt.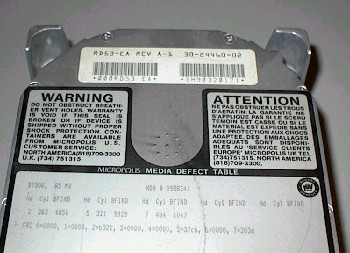 One gets to fear this label. The RD53 gets finicky when old. Replace it if you can.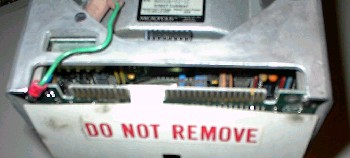 The RD53 jumpers.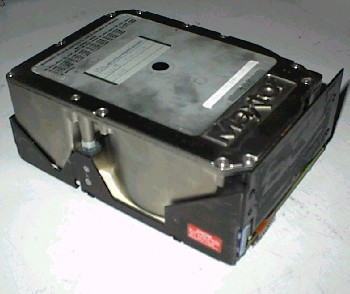 The RD54, Maxtor 2190. 1224c 15h. Very reliable.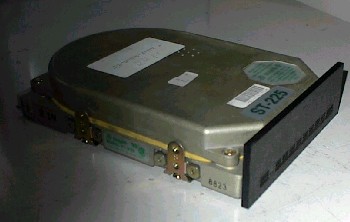 The ST-225, RD31. 615c, 4h. Reliable.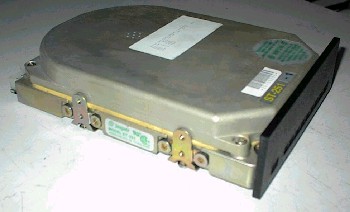 The ST-251, RD32. 6h, 820c. Finicky.
Soon a picture of the Quantum D540, RD52, 30mb drive. 512c, 8h.
---